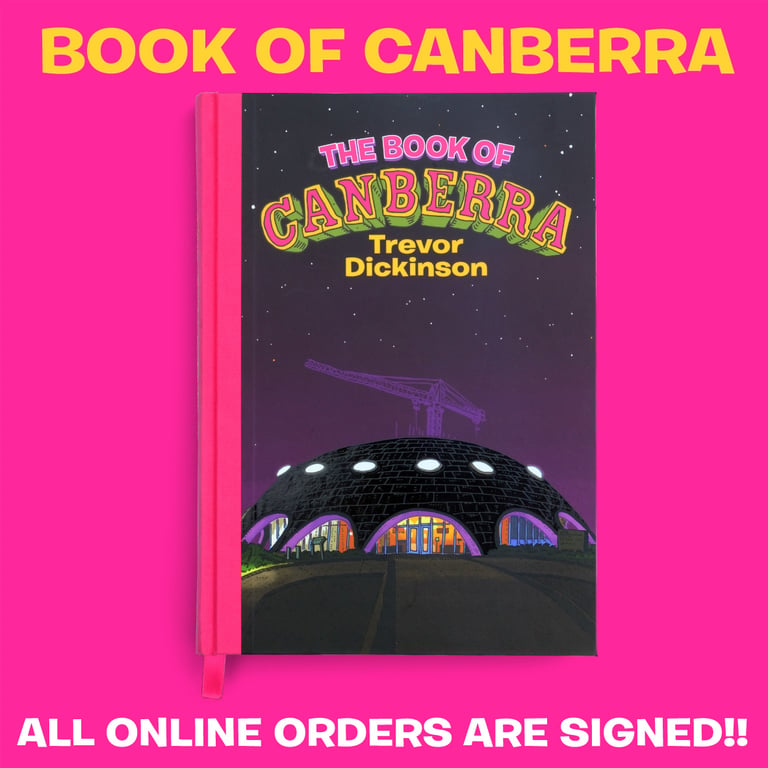 The Book of Canberra - Signed
A super deluxe book of over 300 Canberra drawings by Trevor Dickinson collected together for the first time. Representing sketchbooks, commissions, screen prints, bus shelters and recent work, all accompanied by Mister Dickinson's comments and thoughts about Canberra and the work the city has inspired over the past ten years.
All books ordered here will be signed, then packaged in a custom designed mailing box.