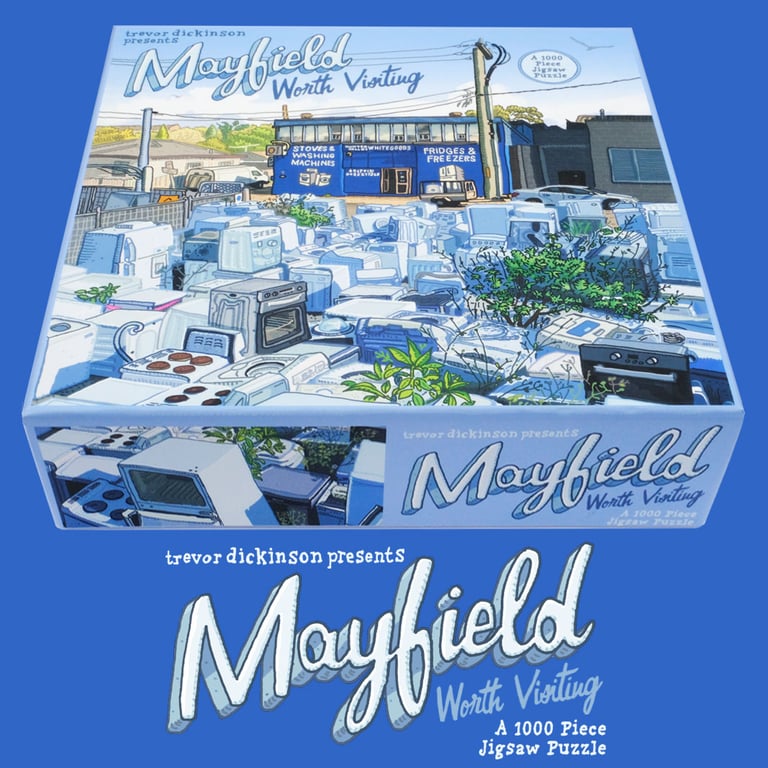 Mayfield Worth Visiting 1000 piece Jigsaw HALF PRICE!
HALF PRICE FOR THE REST OF MAY 2023 - Plus a free Newcastle Sticker worth millions!
This deal celebrates the final days of the Mayfield White Goods Graveyard which has just sold to a developer.
Celebrate Mayfield with this executive quality, 458 X 610 mm, 1000 piece Jigsaw.
Fun for the whole family!
The jigsaw even includes a High tech QR code that links you to a helpful picture of the puzzle to download to a phone, so no more fighting over the lid!
On January 26th 2014, a fire tore through Jim Tselembis' Hunter White Goods store on the corner of Denison Street Mayfield.
The damage was so bad that the building had to be demolished, and in its place, the world famous White Goods Graveyard emerged.
Today it is regarded as the number one tourist destination in Newcastle, making Mayfield, most definitely, worth visiting!