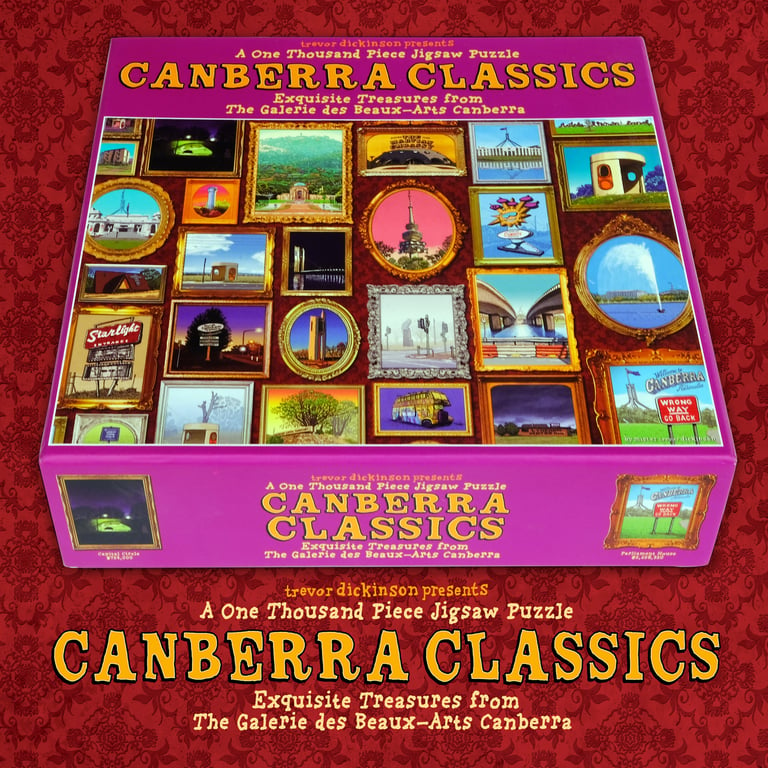 Canberra Classics, 1000 piece jigsaw
An executive quality, 458 X 610 mm, 1000 piece Jigsaw of a collection of work from Exquisite Treasures from The Galerie des Beaux-Arts Canberra.
Established in 1701, The Galerie des Beaux-Arts Canberra, was the world's most visited museum and the home of some of Australia's best-known and most expensive works of art, including Mandalay Bus and Dickson Flats.
Destroyed by fire in 1961, the museum is currently closed while undergoing extensive repairs. This jigsaw showcases a small but powerful selection of the masterpieces currently housed in a Fyshwick storage shed.
The jigsaw even includes a High tech QR code that links you to a helpful picture of the puzzle that can be downloaded to a phone, so no more fighting over the lid!