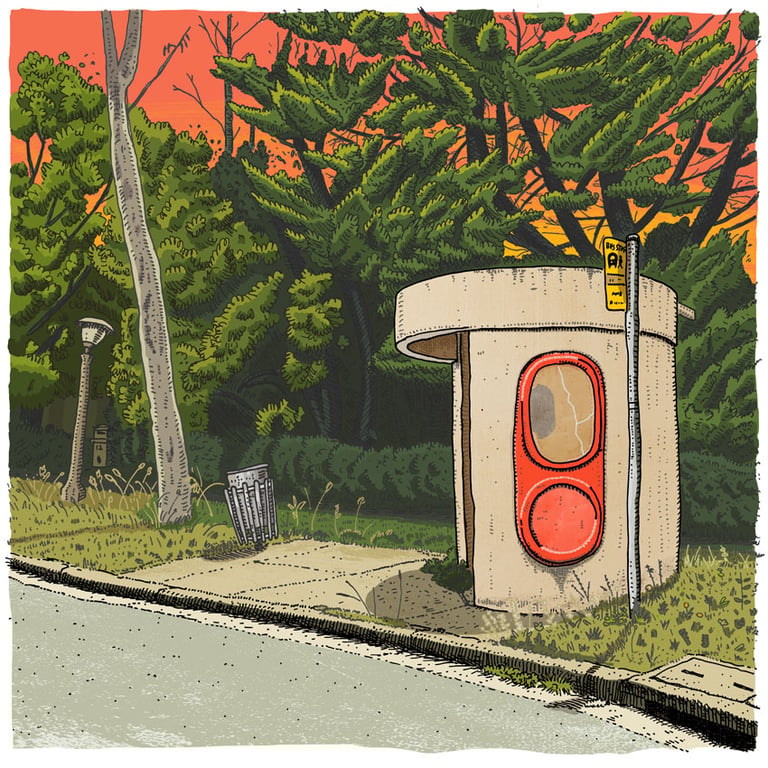 O'Connor Miller Street, digital Print
One of a series of signed and numbered High Resolution prints on archival paper.
This series, Beautiful Bus Shelters of Canberra, consists of fifty two drawings of the classic Clem Cummings concrete shelter on location from suburbs all around ACT.
One of the last Canberra bus shelters that still have the windows intact. So far I only know of one other example.
Signed and numbered high resolution digital print
Available in
A4 Signed limited edition of 300- $55.00
A3 Signed limited edition of 100- $100.00
A2 Signed limited edition of 100- $150.00
A1 edition (image size 57cm x 57 cm) of 20 -$350